Online Payment Options
We have new options for making payments fast and easy! Use the buttons below to be connected to our online payment portal. Contact us at Smile Solutions by Emmi Dental Phone Number 302-999-8113 if you have any questions.
Financial Policy
The dentists at Smile Solutions by Emmi Dental Associates are among the top dentists in the Wilmington, Delaware area. They are recognized as trustworthy, respectful, knowledgeable, friendly, and experienced dental health care professionals. Dr. Jeffrey Emmi has established his dental practice on hard work, offering compassionate and comprehensive care to patients who want to make their oral health a priority. We understand how expensive quality dental care can be, which is why our Wilmington, Delaware practice offers dental financing to all qualified patients. From rewarding patients for referring our practice to others to offering interest-free financing through CareCredit®, our team believes in making receiving top-notch treatment affordable, convenient, and a quality experience.
Many patients have dental insurance; however, their providers don't always cover the services they need. CareCredit® is a financing program that offers low monthly payment options for qualified dentistry patients. In using CareCredit®, you can expect: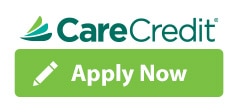 No up-front costs
No payment penalties
Speedy approval
Low monthly payments
No pre-payment penalties
CareCredit® helps to make achieving a dazzling, beautiful smile a reality for many patients. Prior to treatment, our Wilmington, Delaware dentists will answer any questions you might have about dental financing through CareCredit®. We are here to advise you on the optimal route to take in your journey toward achieving a gorgeous grin that lasts for years to come. Even after your procedure, our team will file all appropriate paperwork for you, so you can focus more on your splendid results and less on dealing with insurance or financing providers.
Medicaid – A Medical Assistance Program
Smile Solutions by Emmi Dental Associates accepts a variety of insurances because a patient's dental health plays an important role in his or her overall health. It is our pleasure to be able to accept patients who have dental care insurance through Medicaid.To determine which cosmetic, restorative, and general dentistry procedures are covered by Medicaid, we recommend contacting your insurance provider, as well as discussing your options with a member of our staff.
Our "Care to Share" Referral Program
Your referral of a friend or family member to our practice is the greatest compliment we can receive. If you know someone who is looking for a dentist, please feel free to refer them to our practice. For every patient you refer to our practice, we will credit your account twenty-five dollars. As a thank-you for your loyalty to our doctors, we want to reward you for speaking so highly of our practice and recommending our team to others.
Contact Our Wilmington Practice about Dental Financing
To learn more about the financing options our Wilmington, Delaware dental practice offers or to schedule an appointment, contact our office today. We also offer specials, which are detailed on our website and relayed to patients when they visit our dental practice. Located near Dickinson High School, our dental practice is centrally located in New Castle County for additional convenience and easy accessibility.
We're Here to Help
Our caring & dedicated staff want to help you have the best dental experience possible. Contact us with any questions or to book an appointment.